GiGs,
I'm humbled to share this interview that airs today on the Life Today TV program. Please join me in asking the LORD to bring many hearts to healing, hope and restoration through this testimony of redemption. "Let the redeemed of the Lord say so!" (Psalm 107:2)
You can watch the program online here: http://lifetoday.org/video/from-broken-to-beautiful/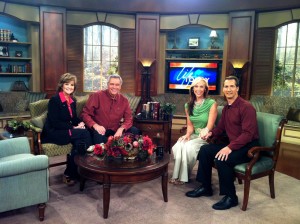 Feel free to share it with someone who might need to hear this word of hope.
In His Grip of Grace,
Gwen