Katy McCown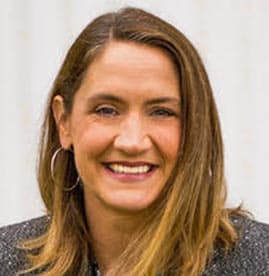 Visit Katy's Website
View all posts by Katy McCown
Katy McCown is president of She Laughs Ministries, a national speaker, and author of She Smiles without Fear: Proverbs 31 for Every Woman. From the floor of her children's bedroom to the living room where she gathers with other women, Katy has spent more than a decade opening God's Word and teaching it to others. 
Katy is married to her college sweetheart and former NFL quarterback Luke McCown. She left her job as a television news reporter to join him on his adventure in the National Football League. During his thirteen years in the NFL, they moved more than a dozen times as Luke played on six teams, primarily as a backup quarterback. Through all the uncertainties and surprises, Katy has learned some things about "living sure" even when the future is not, because even when God's path seemed to sideline her plans, it never sidelined her purpose.
Luke and Katy have six children, plus two puppies. Katy loves a cup of strong coffee–or two–and her van is never clean. Never ever.
Connect with Katy at www.katymccown.com.