Today's Truth
For this people's heart has become calloused; they hardly hear with their ears, and they have closed their eyes. Otherwise they might see with their eyes, hear with their ears, understand with their hearts and turn, and I would heal them. (Matthew 13:15, NIV)
Friend to Friend
"You don't listen," my son informed me.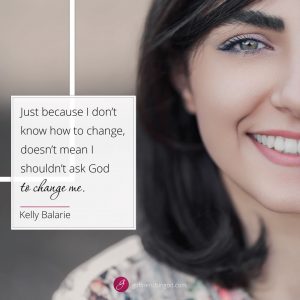 I had one of two choices – I could either cut him off, then bite his head off for being disrespectful, or I could listen and understand his heart.
I chose the latter. Yet, to make matters worse, while I was standing there in the kitchen trying to listen — my husband vocally agreed with my son. I felt unprotected with only a paper towel in-hand. Everyone seemed to be coming against me. I was being exposed.
My mind drifted back to the morning discussion I had with my husband when he was sharing from his heart. He talked at length about things. I had to admit my mind did drift elsewhere. And it is true; I cut him off mid-sentence. A few nights before that, he mentioned that when we had friends over I kept interrupting and talking-over him.
Oops.
My family brought up a valid points. I had to deeply consider: Just because I'm not sure how to change, doesn't mean I shouldn't ask God to change me.
Jesus said, "For this people's heart has become calloused; they hardly hear with their ears, and they have closed their eyes. Otherwise they might see with their eyes, hear with their ears, understand with their hearts and turn, and I would heal them" (Matthew 13:15, NIV).
Hearing God is part of being healed by God.
God tugged at my heart further by helping me to see that — if I want to hear God, I must begin by hearing others. Why? Because she who is faithful in the little has the honor of being faithful in the bigger. Despite the feelings about my failures, God was graciously inviting me into a greater healing – and a greater hearing and understanding of Him.
Now, it was up to me on how I would respond. Would I set down my comebacks, retorts, thoughts, and ideas to really listen to and accept the correction of others or would I continue in my ways? How have you been responding lately? Listening? Are you being patient and kind or pushy and self-absorbed?
Listening is one of the greatest gifts we can give others. It lets them know that they are heard, valued, and supported. It honors. Often you can accomplish far more by listening to God, and others, than you ever could by talking and hashing things out. Listening gets us to the heart of the matter – and to the heart of God. And, this is where God heals us.
Let's Pray
Father, I ask for patience and grace. I ask that, by Your power, You would help me learn to listen more than I talk. I want to discern Your voice and heart in all things, in all ways.
In Jesus' Name,
Amen.
Now It's Your Turn  
Do you defend, retort, interrupt, or think of other thoughts in your head while someone else speaks? How might listening solve your problems faster?
More from the Girlfriends
Kelly Balarie, blogger at Purposeful Faith and author of the new book "Rest Now: 7 Ways To Say No, Set Boundaries and Seize Joy" is passionate about joining hands with women who often find themselves stuck in the pits of life. Step-by-step, word-by-word, her dream is that together they can emerge better – fear, fret and panic-free. Get all of Kelly's Purposeful Faith blog posts by email for a dose of inspiration and encouragement.