Today's Truth
Those who consider themselves religious and yet do not keep a tight rein on their tongues deceive themselves, and their religion is worthless (James 1:26, NIV).
Friend to Friend
I want my words to be life-giving. I want to use my words and tone of voice to bless people and love them well. Isn't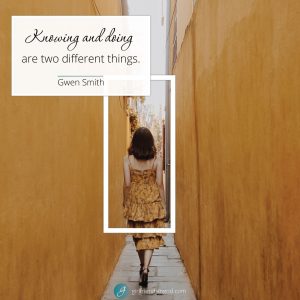 that what we all want?
My heart is hushed as I reflect on the way James addressed the importance of our words in the New Testament.
"My dear brothers and sisters, take note of this: Everyone should be quick to listen, slow to speak, and slow to become angry, because human anger does not produce the righteousness that God desires. Those who consider themselves religious and yet do not keep a tight rein on their tongues deceive themselves, and their religion is worthless" (James 1:19-20, 26).
I know this verse. Maybe you do too. Maybe you even know it by heart or have it written on an index card taped to your bathroom mirror. But, as James reminds us not so subtly, knowing and doing are two different things (James 1:22). It's not good enough for us to be "knowers" of God's Word. If we want to be women of great and godly impact, we must also be doers.
So, let's break down the verse so we can better implement what it has to say about how to ensure that our words will be life-giving.
Be "Quick to Listen"
To be a good listener I have to turn off the voice in my mind. I don't need to think of my answer while the person is talking, I need to listen and be in the moment. I need to hear. When I hear I'm better equipped to be compassionate, understanding, gracious, and honorable.
I get myself in trouble when I don't listen. God knew this would be a struggle for most of us. He points us to a better way in His Word. Be quick to listen.
Be "Slow to Speak and Slow to Become Angry"
This may come as news to some of you, but I have lots of opinions. Gobs of them! And I have almost convinced myself that people need to hear them. Certainly, my husband. He should know where I stand on everything he says and everything he thinks. Right? And my kids? "Oh, my kids LOVE when I give them my opinion twenty times a day!" said no mom of teenagers . . . ever.
So, with this directive to be slow to speak, I sit up a bit straighter in my chair.
And then there is that "slow to become angry" part.
Ahem! Have I mentioned that I'm a bit spicy? Some people hold their anger in. I'm not that people. My anger can become a lovely fireworks display. Light my fuse and I'll sparkle with colorful, loud booms!
And with that vulnerable gem of admission, we move on to the next oh-so-challenging point that will lead us toward the righteousness that God desires from us.
"Keep a Tight Rein on Your Tongue"
The Apostle Paul told the believers in Ephesus, "Do not let any unwholesome talk come out of your mouths, but only what is helpful for building others up according to their needs, that it may benefit those who listen" (Ephesians 4:29). One important word to notice in that verse is the word any. That doesn't even leave room for a loophole or an excuse that starts with "But HE said . . . "
You and I may have a word-choice problem, but our word-choice problem does not have to have us! We are children of God who are filled with His righteousness. It is time for a new day with words, girlfriend.
Chin up. Shoulders back. Deep breath. Intentional step forward.
Let's do this.
Let's Pray 
Dear Lord, I'm sorry for all of the times I've allowed sinful behavior to creep into my thoughts and conversations. I pray with the psalmist, "Search me, O God, and know my heart; test me and know my anxious thoughts. See if there is any offensive way in me and lead me in the way everlasting" (Psalm 139:23-24).
In Jesus' Name, Amen.
Now It's Your Turn  
Read Proverbs 18:21. What two powers do our tongues possess? Which of those do you want your words to reflect? What can you do today to make that happen?
I'd love to pray for you today or hear how this message spoke to you. Send me a direct message on Instagram.
More from the Girlfriends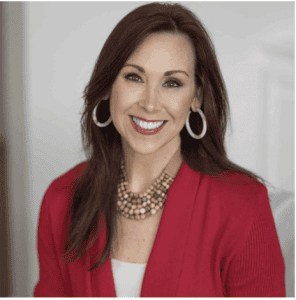 Take an intentional step forward with Gwen Smith as your coach! Do you have some back-burner heart dreams that you're ready to prioritize and make happen? Do you desire to be mentored and challenged as you progress toward your goals? Gain focus, bolster your courage and sharpen your competencies through 1-on-1 coaching. Spots are limited. Learn more at GwenSmith.net/Coaching.
© 2021 by Gwen Smith. All rights reserved.