Today's Truth
Yes, I am the vine; you are the branches. Those who remain in me, and I in them, will produce much fruit. For apart from me you can do nothing (John 15:5 NIV).
Friend to Friend
When I was a little girl, I loved nothing more than climbing the branches of a backyard tree. There I slipped into a world of imagination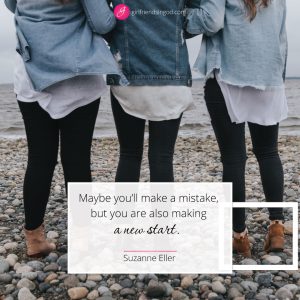 as I read books, my legs locked around a strong branch. It was my safe place.
When I grew up, I discovered the power of another tree – my family tree.
The truth was the branches of my family tree were gnarled. The hurts of generations were visible in the rings. I didn't know how to make my family tree any different, but I did know that God cared about it just as much as I did. I talked to Him about it often. I told Him that I wanted to grow a new branch on that family tree, not just for me but for the little ones that called me mama.
In John, Jesus encouraged His followers with this truth:
"Yes, I am the vine; you are the branches. Those who remain in me, and I in them, will produce much fruit. For apart from me you can do nothing" (John 15:5 NIV).
Jesus was teaching His disciples that new growth is possible, but He is the Source.
In my own life, growing a new branch on my family tree didn't begin or end with a person or the past. Instead, because of Jesus there is power to graft in a new branch.
New growth in my family tree began with the belief that healing is possible. That growth continued as I shared my questions, doubts, and hopes with God. Faith-filled mentors showed me a different way to do things. Even my mistakes became a part of the growth process. Rather than letting a mistake label me as a failure, I started to see them as part of trying something new. Before long, small shoots of growth showed up in my life and thus in my family tree.
In this process, pruning and grafting took place. Resentment was pruned so that forgiveness could be grafted in. Discouragement was pruned so that hope could find a home. God's love was grafted into places that needed it most.
One by one, new grafts budded and sent shoots of growth along the branches of my family tree. Things like self-control, healthy community, peace, wise counsel, sincere apologies and fresh starts.
It's been decades since I stood before God with all my hopes for my family tree in my heart and hands. I can see the fruit of answered prayer in my children and now my grandchildren. One day, when they look back, they won't see gnarled roots and damaged rings.
They will see the fruit that came when a broken family tree was grafted into the Vine.
If you are praying for a new branch in your family tree, I want to encourage you. It's never too late, too much, or too impossible for a damaged family tree to grow a new branch. Not only will the fruit emerge in your life, but in the hearts of those who you love.
Let's Pray
Heavenly Father, there is a lot of damage and hurt in my family tree. Thank You that You restore and heal and create new growth. It's not too late. It's not too much for You. I come to You, thankful for what You can do in me, and in my family tree,
In Jesus' Name, Amen.
Now It's Your Turn
It's easy to be honest about what others have done, but are you willing to be honest with yourself as well? One of the hardest, but most healing parts of my growth was to examine things that once hurt my heart as a child – and then to ask if I had carried any of those behaviors into my own family.
Then I asked these questions:
Have I brought anything that hurt me, in any form, into the next generation?
Do I need counseling or a mentor to find a different way of doing things?
What is one tangible step I can take today to reach out for that help/resource?
As you answer these questions, I want you to remember. You are brave for doing the hard work, and with God's help you are adding a new ring in your family tree.
More from the Girlfriends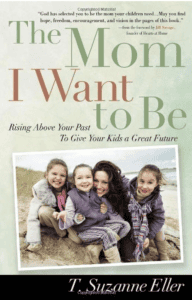 In Suzie's book, The Mom I Want to Be: Rising Above Your Past To Give Your Kids a Great Future, she shares practical helps to grow a new branch of your family tree. It is practical, spiritual, and Suzie comes alongside you in the journey.
No matter what stage of life you are in, there is opportunity to find healing and hope, not just for yourself but for those you love.
(As an Amazon Associate, Girlfriends in God earns A SMALL COMMISSION from qualifying purchases using this paid link.)
© 2022 by Suzanne Eller. All rights reserved.